UFO Tuesday Class
Tue, Nov 14, 2017 at 10:00 am to 1:00 pm

Tue, Nov 21, 2017 at 10:00 am to 1:00 pm

Tue, Nov 28, 2017 at 10:00 am to 1:00 pm




Have a Project you need help with?
Want to just sew with others?
This is a class for you......
Every Tuesday from 10 to 1 come and work on any project you want. Need a little help? That is what Jan is there for......it will be so nice to get those UFO's finished.

Come join us...........Just show up no reservation needed


Machine Binding Your Quilts Class
Fri, Nov 17, 2017 at 10:00 am to 1:00 pm




Hands hurt? Can't sew bindings by hand? Here's your class------4 unique types of binding techniques for you to learn ( with a flange, using the backing as binding, hidden technique from the back and decorative stitches).



Embroidered Christmas Cards
Fri, Nov 17, 2017 at 2:00 pm to 5:00 pm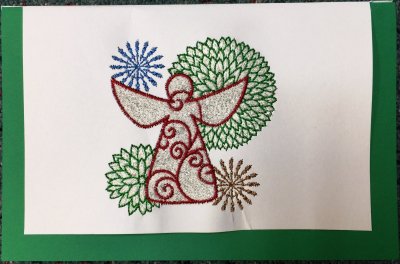 Learn to create your own cards using your favorite embroidery designs.



BERNINA Sew-cial Lifestyles Club Class
Sat, Nov 18, 2017 at 1:00 pm to 3:00 pm





Come join us at the Byrd's Nest Quilt Shop for BERNINA Lifstyles Club. Each month will be a New Lesson and demo. This will be a lecture class and demo. You will get to learn all the wonderful features of your Bernina Sewing Machine as each demo goes. Like Short cuts, Creative design and Presser feet. You can attend any one or all of the meetings which will be on the third Saturday of each month after Sew Much More.



In The Hoop Embroidery Class
Fri, Dec 8, 2017 at 11:00 am to 2:00 pm




Learn the ins and outs of doing ITH (In The Hoop) Embroidery

Come and enjoy the fun of ITH embroidery.
Read more on the website.



Fear No Fabric Class
Fri, Dec 15, 2017 at 10:00 am to 4:00 pm
Sat, Dec 16, 2017 at 10:00 am to 4:00 pm




Bernina Academy "Fear No Fabric"

Instructor: Betsy Carlson

Do you do art quilts? Make bags? Garments? Costuming for Halloween, Reenactments or Cosplay? Crafts? This is the event for you!

You do not have to own a BERNINA to take this class. We welcome everyone, sewing machine will be provide. Learning to sew on these types of fabrics will be great to learn no matter what machine you use.